Keynote Speakers Announced for Fifth Annual NoCo Hemp Expo & Hemp Summit, April 6-7, Loveland, CO
Organic Hemp Food Pioneers Arran Stephens, co-founder of Nature's Path Foods, and John Roulac, founder of Nutiva, Join Native American Activist Turned Hemp Entrepreneur Winona LaDuke as Keynote Speakers at the 5th Annual NoCo Hemp Expo & Hemp Summit, April 6-7, Loveland, CO. Plus, Ray "The Soil Guy" Archuleta headlines NoCo's new hemp Farm and Agriculture Symposium.
Loveland, CO (February 22, 2018) – As Cofounder of Nature's Path Foods, one of the world's largest family owned organic food brands, Arran Stephens has always pushed the envelope in food and agriculture – including hemp food and farming. The company has been
incorporating hemp seed as a superfood and plant-based source of protein and fiber in a growing number of its products, and Stephens has been actively investing in organic farmland to cultivate hemp and other crops his company sources to feed the growing demand for
organic, plant based foods.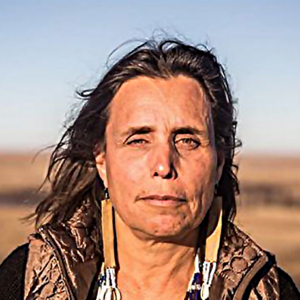 Winona LaDuke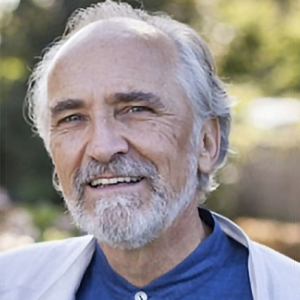 Arran Stephens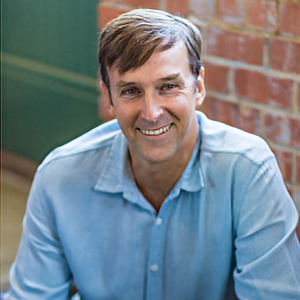 John Roulac
John Roulac, too, sees the growing opportunity in hemp foods and the industrial hemp market. As founder of Nutiva, his company was an early pioneer in popularizing the benefits of hemp foods in the natural products retail marketplace. Today, he continues to educate consumers about the benefits of hemp, among other superfoods the company offers. In addition, Roulac sees hemp as a potential regenerative crop in that it may help sequester carbon and reduce climate change – an issue close to his heart.
Winona LaDuke a renowned Native American tribal leader and activist on climate change, Indigenous and human rights, green and local economies and clean water, also sees the value of hemp in driving a new economy for rural and Native American communities.
Through her Kickstarter campaign, Winona is creating Winona's Hemp & Heritage Farm, a working educational hemp farm to help train the next generation of Native American farmers.
These individuals lead an outstanding roster of speakers at the 5th Annual NoCo Hemp Expo & Hemp Summit (NoCo5), the world's leading gathering of industrial hemp leaders, exhibitors, investors, and entrepreneurs, April 6-7, 2018, at the Ranch Events Complex in Loveland, CO.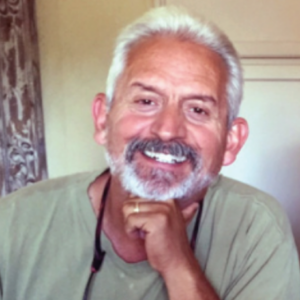 In addition, Ray "The Soil Guy" Archuleta will headline on Saturday, April 7, a new Farm and Agriculture Symposium held in conjunction with the NoCo Hemp Expo. Geared toward farmers and producers, the symposium will cover plant genetics, farm equipment, growing techniques, processing, licensing, etc. Archuleta, a partner in Soil Health Consultants and former Agronomist with the Natural Resources Conservation Service, teaches soil health and agro-ecology. Together with other pioneers in regenerative agriculture, Ray is leading a renaissance in building healthy living soils that feed and protect plants without the need for chemicals and that sequester carbon.
NoCo5: The World's Largest Industrial Hemp Conference and Expo
Featuring an expanded Hemp Summit, the new Farm and Agricultural Symposium, a Global Hemp Village, Fashion Alley and two interactive exhibition halls, this year's NoCo5 is set to be the largest on record. Recognized by the Hemp Industries Association as the "Hemp event of the year," sponsors for this year's event span across market leaders in production, manufacturing, and distributing of industrial hemp related products.

Sponsors
PureHemp Technology, an innovator in the production, branding and marketing of industrial hemp products, is this year's NoCo5 Presenting Sponsor. PureHemp's sister company, Pure Kind Botanicals, also produces and markets a line of full spectrum, cannabinoid-infused
products for the wellness industry. Additional sponsors for this year's Expo just announced include Wisconsin's Hempstead Project Heart, California's "Engine for Positive Change", Dr. Bronner's Magic Soaps, Functional Remedies, Elixinol and CW Hemp. To learn more about all
our Sponsor Partners, visit http://nocohempexpo.com/2018-sponsors/.
Tickets and Registration
Tickets and registration for the NoCo Hemp Expo, Farm & Ag Symposium, Industry B2B Day, Hemp Summit, and to the public are available at http://nocohempexpo.com/ticket-sales/. For sponsor, exhibitor and volunteer inquiries, visit http://nocohempexpo.com/registration-noco5/.
About NoCo Hemp Expo
Now in its fifth year, NoCo Hemp Expo – NoCo5 – is produced by the Colorado Hemp Company, a division of WAFBA LLC (We Are For Better Alternatives), based in Loveland, CO. Established in 2012, WAFBA is also founder of TreeFreeHemp paper and printing services,
and the Colorado Hemp Company, "supporting all things hemp." Areas of focus include product and brand development, marketing, printing, event production, consulting and advocacy. Learn more at NocoHempExpo.com, and find us on Facebook and Twitter.
Contact Steven Hoffman, Compass Natural, tel 303.807.1042, steve@compassnaturalmarketing.com