Hemp Lifestyle
U.S. firm launches 'Silver Mountain Hemp' brand of guitars, accessories
U.S.-based We Are For Better Alternatives (WAFBA) says it has ordered a first shipment of specialized guitars molded from hemp composite as it launches Silver Mountain Hemp (SMH), a new brand.
The guitars are the centerpiece for a line that also includes components and accessories. WAFBA has organized several strategic partnerships to source the products, said Morris Beegle, founder and owner at Ft. Collins, Colorado-based WAFBA.
"We're demonstrating the potential to establish a supply chain with great partners who are committed to earth-friendly practices," Beegle said of the development of the products, all of which have hemp in them. "Our entire business model is really centered around that."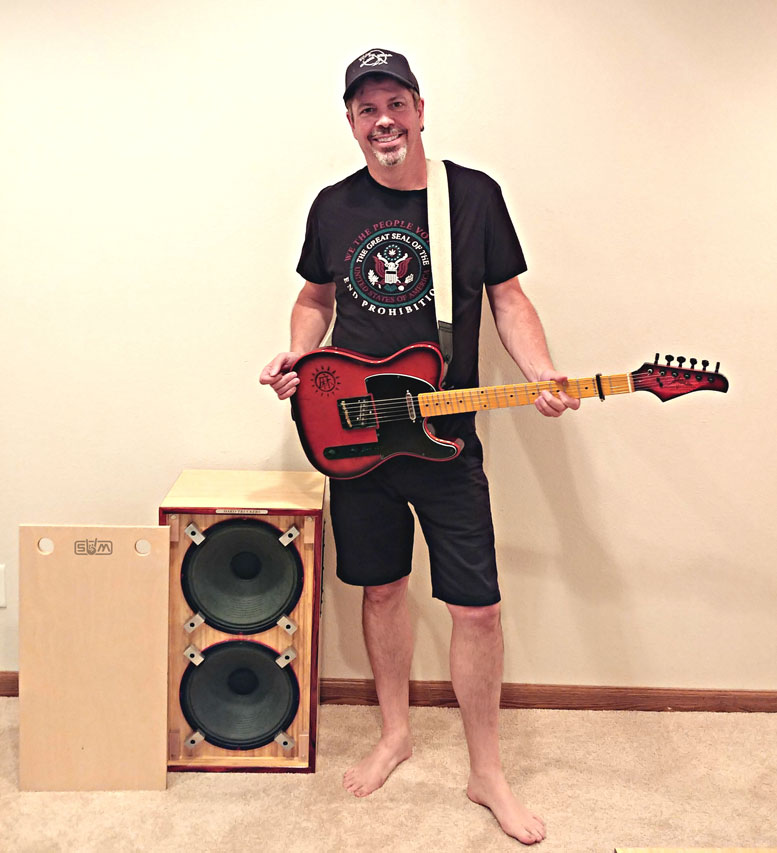 WAFBA founder and owner Morris Beegle
Highly customizable
SMH looks to stand out in the highly competitive musical instrument market by offering guitars built to customers' specifications. "The plan is to let buyers customize their guitars with different color finishes, electronics, bridges, fretboards, tuners and knobs," said Beegle, a 30-year veteran of the American entertainment industry. His firm also is owner of the Colorado-based NoCo Hemp Expo as well as Southern Hemp Expo, which debuts in Nashville, Tennessee this month.
WAFBA will roll out its first two models – the Silver Mountain Hemp Guitar (SMHG), and the HempCaster – during the Nashville event.
Classic designs
The guitars, supplied by Canadian Hemp Guitars (CHG), Quebec, are inspired by classic designs from legendary guitar makers Gibson and Fender, the SG and Telecaster models, respectively, Beegle said.
Marketing and sales of the SMH line will initially be through online channels and at hemp and cannabis trade events.
CHG guitars have a wood core underneath a molded composite of pressed hemp bast fibers on the back, sides and top. The Canadian company, started in 2012 by musicians Boyd Pellow and Stewart Burrows, makes a line of eco-friendly, hard-bodied instruments designed with a nod to the classic American chambered-body guitars of the 1960s.
Hemp in speakers
Meanwhile, Beegle has assembled Hard Truckers, a boutique cabinet group that's building speaker cabinets with hemp board supplied by Sunstrand, a maker of natural composites based in Louisville, Kentucky, USA. Sunstrand makes natural fiber-based products for the construction, automotive, electrical & electronics, and recreation industries.
Speakers inside the cabinets are from San Francisco-based Tone Tubby, whose Tone Tubby Cones substitute the paper component in high-quality speakers with more durable and tear-resistant organic hemp fiber-based material.
A range of hemp-plastic control knobs and picks made by Green Spring Technologies, Ft. Worth, Texas, with guitar straps from Poland-based Natural Materials Unlimited, Warsaw, round out the SMH line, which Beegle says will expand over time.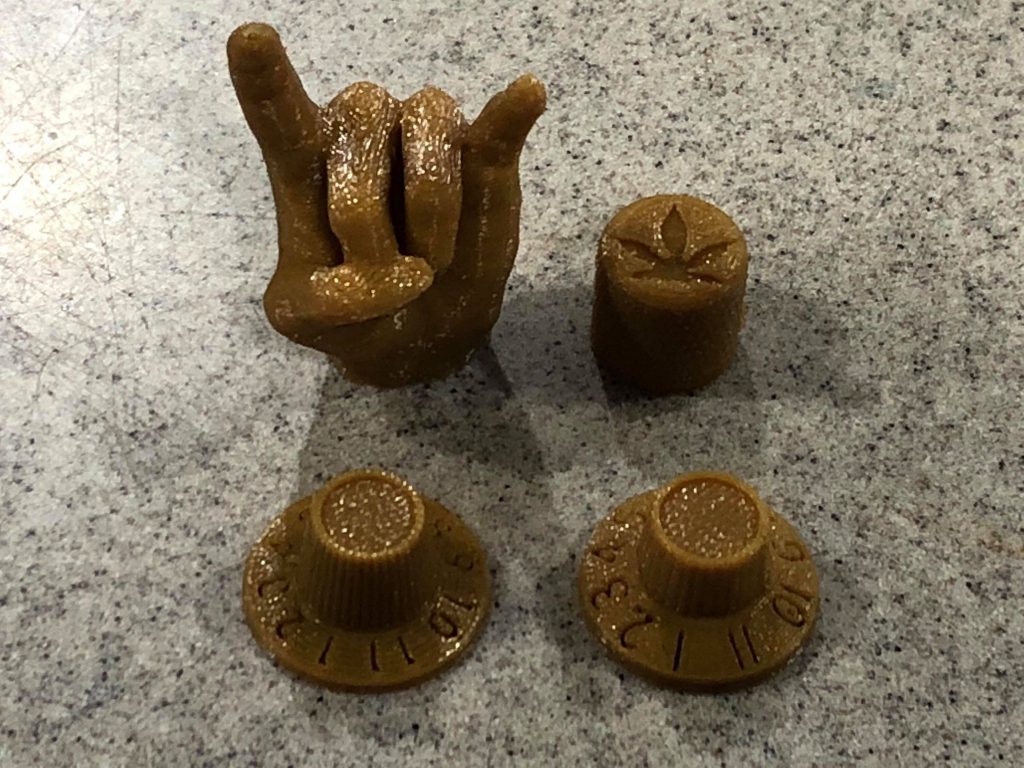 Silver Mountain Hemp knobs of hemp-based plastic are from Green Spring Technologies.