By Hunter Buffington
As we begin 2018, I wanted to investigate all the ways that you can support Industrial Hemp through donations. This blog will focus on two types of nonprofit organizations. The first 501(c)3 tax exempt nonprofits, are organizations that focus on public charity and education and ALL donations are tax exempt. Another type of nonprofit organization common in Industrial Hemp is the 501(c)6. A trade association allowed to work on public policy and legislation driven by its members. These organizations accept and also depend on donations to meet their budgets; while donations are not tax deductible, they can be written off as a business expense.
One of the most recognizable and well-known Hemp nonprofit organizations is Hemp History Week a 501(c)3 which works together with grassroots organizations, farmers, producers and advocates … to change Federal policy on Industrial Hemp in the United States. Connect with them online to participate in the 9th Annual Hemp History Week, June 4th-10th, 2018. Vote Hemp another 501(c)3 is a nationally based grassroots organization that focuses on supporting "…changes in current law to allow U.S. farmers to grow the crop…Our ultimate goal is having hemp grown on a commercial scale in the U.S. once again and for the crop to be able to be processed here as well". The National Hemp Association a 501(c)3 that focuses on Hemp as a commodity and acts "To support the growth and development of all aspects of the industrial hemp industry…dedicated to shifting the perception of hemp as being an alternative crop to a mainstream commodity."
The Hemp Industries Association, a 501(c)6 nonprofit trade association with chapters across the country including a chapter in Colorado. The Colorado Hemp Industries Association, formed in 2017 is a 501(c)6 "membership based nonprofit trade group that represents the interests of the hemp industry and to encourage the research and development of new products made from Industrial Hemp". COHIA supports the mission of the national organization but focuses on hemp policy, economic development and trade development in Colorado.

In Colorado we have a number of 501(c)3 nonprofit organizations working to educate the public including: the Industrial Hemp Research Foundation, located in Denver the IHRF works to build the body of knowledge about the known and potential applications of Industrial Hemp. Based in Colorado Springs, the Realm of Caring "has a mission to improve lives through Research, Education, and Advocacy… Through Advocacy, we spread the truth about cannabis and expand access to those in need."
The NoCo Hemp Expo has two favorite organizations that (while not in Colorado) exemplify our vision for Industrial Hemp. With a holistic understanding of the Hemp plant and its attributes we love the Wumaniti Earth Native Sanctuary in Taos NM, a 501(c)3 with a mission "to educate and promote the healing properties of hemp that support agricultural and sustainable economic lifestyles while healing both the earth's land and our physical bodies". This organization combines all of the social, economic and environmental outcomes that can be made real through Hemp.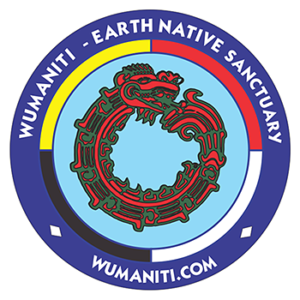 We are also proud to recognize the 2018 NoCo Hemp Expo nonprofit benefactor Athletes for Care. A 501(c)3 formed by a group of pro athletes "who are uniting as one voice to advocate for research, education, and compassion when addressing important health issues facing athletes and the public at large. The A4C elevates the conversation about the benefits of Hemp by providing retired athletes a community of support and access to Hemp related care. These athletes are the best spokespeople for the health benefits of Hemp and work with us to educate the public on the beneficial use of Industrial Hemp for health and wellness. Join us at the NoCo5 Collaboration Lounge to learn more about these organizations and how to support their work and how you can get involved in the movement to bring Industrial Hemp back to the United States.