Press Releases
"We Need a Bigger Boat!" 5th Annual NoCo Hemp Expo Sells Out, Will Move to Larger Venue Next Year
6,000 People Came to Network, Learn, and Play at the High-Energy, Jam-Packed 2018 NoCo Hemp Expo Highlighting the Latest Innovations, Market Research and Opportunities in Industrial Hemp, Held April 6-7, 2018, at The Ranch Events Center in Loveland, CO
Loveland, CO (April 11, 2018) – Attracting a sold-out crowd of 6,000 attendees – 1,300 more than last year – and more than 150 diverse exhibitors, the 5th Annual NoCo Hemp Expo has come a long way since its humble beginning as a gathering of 350 enthusiasts in 2014. The premier show serving the $2 billion hemp industry has grown so much, in fact, that it will move to a larger convention center in the Denver area on March 29-30, 2019.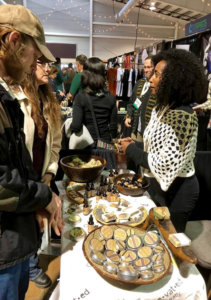 "The 2018 NoCo Hemp Expo was far and away the biggest and best hemp event we have produced yet," said NoCo Hemp Expo Co-founder Morris Beegle. "The interest level for this plant and all that it can do was overwhelming. Next year's NoCo6 event will be moved to a new location. As the great Sheriff Brody once said, 'We're going to need a bigger boat!'"
Recognized by the Hemp Industries Association as the "Hemp Event of the Year," NoCo draws professionals from the agricultural, industrial, nutritional, therapeutic and fashion hemp industries as well as policymakers and nonprofits spearheading legislative reform around hemp. Just one week before the Expo took place, Senate Majority Leader Mitch McConnell (R-KY), along with Senators Ron Wyden (D-OR) and Rand Paul (R-KY) announced the planned introduction of the Hemp Farming Act of 2018, which would remove hemp from the list of controlled substances and allow it to be sold as an agricultural commodity.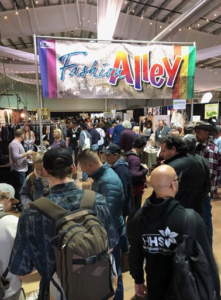 This year the NoCo Hemp Expo expanded into an additional building for a one-day Hemp Summit for entrepreneurs and investors on Friday, April 6, followed by a one-day Farm & Agriculture Symposium for farmers and producers on Saturday, April 7. In addition, consumers navigated crowded aisles to learn about everything from hemp toilet paper to CBD, hemp's wildly popular non-psychoactive cannabinoid. Standing-room-only crowds reacted enthusiastically to a diverse and comprehensive lineup of speakers – 25 percent more programming than the year before. For fun, Denver-based WillPower Products teamed up with Apollo Flight Labs to provide an exclusive Jet Pack demonstration.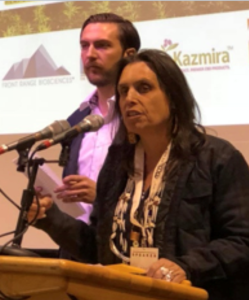 "I was amazed at the buzz of the show," said Arran Stephens, co-founder and co-CEO of Nature's Path Foods and a keynote speaker at the event. "In some ways, it reminded me of the spirit of the early organic food trade shows. This is really the beginning of a strong new movement."
The 6th Annual NoCo Hemp Expo will be held March 29-30, 2019 at a larger convention center in the Denver area. For information, visit www.NoCoHempExpo.com.
Sponsors
PureHemp Technology, an innovator in the production, branding and marketing of industrial hemp products, served as this year's NoCo5 Presenting Sponsor. PureHemp's sister company, Pure Kind Botanicals, also produces and markets a line of full spectrum, cannabinoid-infused products. To learn more about all our Sponsors and Partners, visit http://nocohempexpo.com/2018-sponsors/.
About NoCo Hemp Expo
NoCo Hemp Expo is produced by the Colorado Hemp Company, a division of WAFBA LLC (We Are For Better Alternatives), based in Loveland, CO. WAFBA is founder of TreeFreeHemp paper and printing services and the Colorado Hemp Company. Areas of focus include product and brand development, event production, consulting and advocacy. Learn more at NocoHempExpo.com, and find us on Facebook and Twitter.