Hemp News
Colorado Companies Head to Washington DC for Hemp on the Hill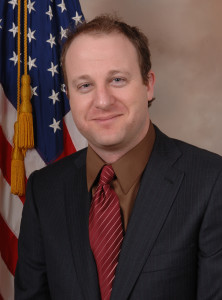 Congressman Jared Polis (CO.2) will host the "Industrial Hemp Expo and Conversation" on Tuesday, February 2, 2016 on Capitol Hill. The Expo will feature key industry speakers, leading hemp companies, and state and federal officials who are coming together to discuss hemp and its remarkable industrial advancements in recent years.
Colorado, Kentucky, Oregon, Tennessee, Indiana, Virginia, and North Carolina have become leaders in the hemp movement in recent years making progress at the state level by taking advantage of federal legalization opportuni
ties provided in the 2014 Farm Bill.
These states make up the heart of the hemp industry and are host to some of the most amazing individuals working hard to legitimize and fully legalize industrial hemp on the federal level.
According to The Hemp Business Journal, market research puts the U.S. hemp industry at approximately $500 million in sales for year ending 2014. Market research also suggests a nearly $2 billion hemp industry by 2020.
"Hemp is an agricultural crop that can benefit local economies across the country, and a crop that never should have been illegal in the first place. Hemp is not a drug, and should have zero association or interference from the DEA or FDA." —Morris Beegle, Founder @ Colorado Hemp Company and The NoCo Hemp Expo.
"I'm looking forward to joining my fellow hemp constituents in Washington DC at Hemp on the Hill," says Beegle, "and convincing members of Congress to finally jump on board and do the right thing, pull hemp completely off of the controlled substances list."
Colorado Hemp Company joins the expo in February along with National Hemp Association, Evo Hemp and renowned hemp experts like Barbara Filippone at EnviroTextiles and Author Doug Fine who have worked to spearhead the legalization of hemp in Colorado and nationwide.
Join Congressman Polis and Colorado Hemp Company at Rayburn Foyer in Washington DC and meet the faces of the hemp industry at our nation's capital.
WHAT: "Industrial Hemp Expo and Conversation on The Hill"
WHO: Senator Ron Wyden (OR),
Congressman Earl Blumenauer (OR.3)
Congressman Thomas Massie (KY.4)
Colorado Hemp Co. and NoCo Hemp Expo – Morris Beegle, Founder
Evo Hemp – Ari Sherman, President
Hemp Road Show and Moonrise Extracts – Rick Trojan, Owner
National Hemp Association – Samantha Walsh, Board of Directors
Envirotextiles – Barbara Filippone, President
Hemp Industries Association – Eric Steenstra – Executive Director
Doug Fine – Author and Investigative Journalist
Coach Freddie – iHemp Revolution Podcast
Edgar Winters – Oregon Farmer
Mike Bowman – Colorado 5th Gen. Hemp Farmer
WHEN: Tuesday, February 2, 2016
10 am – 2 pm
WHERE: 1st Floor Rayburn HOB
Rayburn Foyer, 45 Independence Ave. SW
Washington D.C. 20515
RSVP: To RSVP for "Industrial Hemp Expo and Conversation on The Hill" and for the latest information about the key speakers presenting, please visit http://industrialhempexpo.eventbrite.com
About NoCo Hemp Expo, Colorado Hemp Company and TreeFreeHemp:
WAFBA LLC(We Are For Better Alternatives) is home to the NoCo Hemp Expo, TreeFreeHemp and Colorado Hemp Company located in Loveland, Colorado and operating since 2012. Areas of focus include product and brand development, marketing, printing, production, events and advocacy.
Abbie Marks
On The Mark P.R
abbiemarkswriting@gmail.com
(985) 518-7493