Hemp News
The Future of Sustainable Building: Eco-Friendly Insulation, HempCrete and More
John Patterson of Tiny Hemp Homes and Joy Beckerman of Hemp Ace International describe how hemp is an ideal material for construction and see its application in commercial and home building growing in 2016.
By: Brad Shannon
Hemp as a building material has roots that stretch back millennia. Buildings constructed thousands of years ago using hemp still stand today at Ellora Caves in India, a testament to the plant's suitability and durability as a construction material.
"Hemp as a building material is not a new idea," notes Joy Beckerman of Hemp Ace International. "It's an ancient trend proven over thousands of years, and there's no need for new research to find ways to use it – we already know."
Including the long list of benefits from green building, the versatility and sustainability of hemp is perhaps best showcased in the myriad ways it can be used as a building material today.
John Patterson of Tiny Hemp Houses notes that "A hemp wall replaces the combination of drywall, insulation, exterior boarding, house wrap, siding, caulk and paint all in one thermal wall system. It's great at keeping a more comfortable constant temperature, is fire resistant, breathable, mold-, pest- and mildew-resistant, and over time extremely affordable."
This helps create a home where, as Sergiy Kovalenkov's company Hempire UA notes, hemp insulation and a high thermal mass helps regulate temperature and humidity to reduce heating and cooling costs; hemp materials create naturally vapor-permeable walls reduce or eliminate the need for ventilation; and hemp helps create a quiet living space that is non-flammable, resists mold and mildew, and repels pests. Using natural materials eliminates the possibility of toxic off-gassing from manmade materials, which could have a positive impact on our health.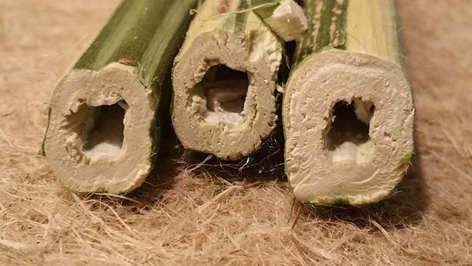 (Hemp stalks showing the interior hurd media credit: HempCrete WorkShops)
Beyond being a versatile building material, using hemp for building is also good for the earth. Growing hemp helps not only reduce CO2 emissions, but actively removes CO2 from the air.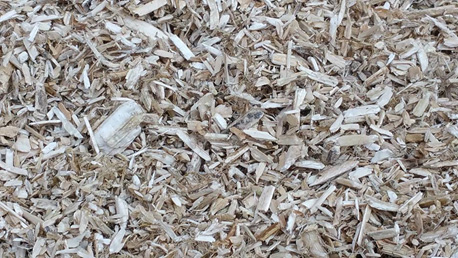 (Hemp hurd ready for use media credit: HempCrete Workshops)
Tiny Hemp Homes notes that industrial hemp is only grown on about 100,000 hectares globally, producing a crop valued at about $600 billion across industries that use hemp as a raw material.
That market will no doubt grow in the footsteps of what Beckerman describes as "a tremendous surge in projects globally and in the U.S., including commercial projects like the Marks & Spencer Cheshire Oaks store and The Triangle Project, a 40-unit housing complex, both in the UK. They use much less energy than traditional construction, and that is one thing that is making this something that is not just for tiny homes or pods."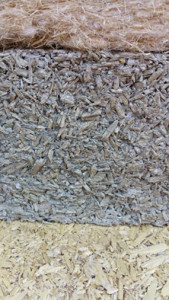 (HempCrete, Hemp Insulation, and Hemp Chip Board media credit: HempCrete Workshops)
Learn more about building with hemp from local, national, and global experts like Frank Wetenkamp, a Natural Building Professional with Tiny Hemp Houses, Joy Beckerman of Hemp Ace International, John Patterson of Tiny Hemp Houses, Sergiy Kovalenkov of Hempire UA, David Neisingh of Reakiro Labs, Anndrea Hermann of Hemp Technologies and many others at NoCo Hemp Expo 2016 at The Ranch Events Complex in Loveland, CO April 1-2.
In particular, don't miss the Building with Hemp sessions featuring all of these folks in a panel discussion. Plan to catch one of these sessions:
April 1
Hempcrete Mixing with a Natural Plaster Finish
1:00 to 2:30 pm on the Quicksilver Scientific Workshop Stage
April 2
Hempcrete Mixing with a Natural Plaster Finish
Noon to 1:30 pm on the Quicksilver Scientific Workshop Stage
2:45 to 3:25 pm in the Hemp Business Journal Summit Room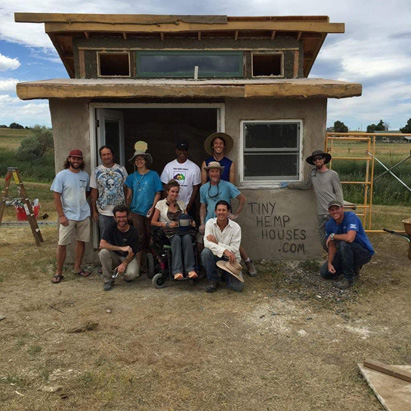 (media credit: HempCrete Workshops)