Hemp News
Driving Hemp into the Future: BMW Goes Biodegradable
Lighter-weight, fuel-efficient vehicles with hemp are right down the road.
By: Brad Shannon
Why use hemp to make automobiles? For a number of reasons. Hemp is lighter than steel or fiberglass, resists dents and is not brittle like carbon fiber, and it is biodegradable. Most importantly, hemp is carbon negative, says Bruce Dietzen of Renew Sports Cars.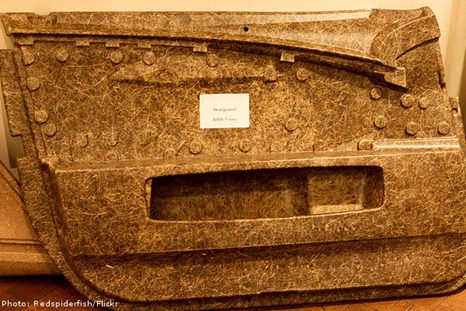 (BMW door panel – media credit: Redspiderfish/Flickr)
Work is ongoing in Australia and Europe to create plant-based materials to replace parts that today use plastic and metal. A reduction in weight of 30% for such parts provides an instant boost in fuel economy, with a higher strength-to-weight ratio than steel. When it reaches the end of its useful life, just bury it and let it biodegrade.
You may have come across the story of Henry Ford's hemp car online. Unfortunately, it seems that there is a lot of myth to that tale, according to The Angry Historian – at least when it comes to how much of the car was actually made of hemp. Rather, the plastic body panels used standard resin binder combined with natural materials such as hemp fiber as fill material. That popular image of Ford taking a whack at a car with an axe? It was a soybean-based material.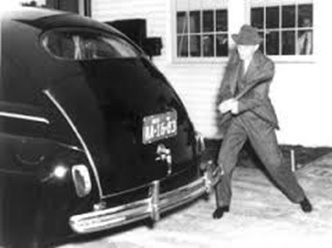 (media credit: Ford archives)
A sleeker, safer, faster modern take on a hemp car is a slick sports car built on a Mazda Miata chassis by Dietzen. The car's body is made of hemp, and runs on biofuel that is a closed carbon loop in that it does not add any new carbon to the atmosphere when burned. It made an appearance down the road from us in Denver late last year. The next big step, it appears, could be vehicles with 3D printed hemp bodies; but some find it hard to beat the Lotus Eco Elise prototype from the 2008 British Motor Show, or the i3 and i8 concepts from BMW that incorporated hemp.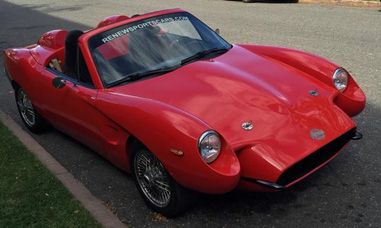 (media credit: Renew Sports Cars)
If you're like most, though, your budget may run more along the lines of the electric Kestrel with hemp body panels promised by Calgary, Canada-based Motiv Industries (a neighboring market with more enlightened views on hemp cultivation that puts companies there at an advantage).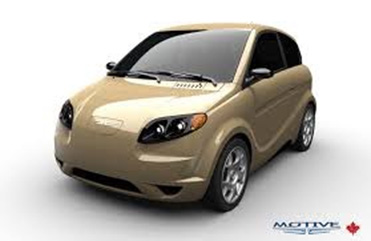 (media credit: Motiv Industries)
Not ready for a hemp-based car body? How about a nicer, more natural interior? Mercedes led the industry with jute-based door panels in its E-class, and BMW and Audi VW have followed in the use of plant fibers in their vehicles.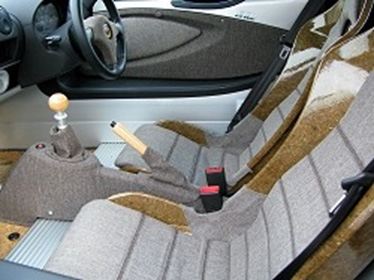 (media credit: Lotus)
Learn more about hemp and its future in the automotive and other industries from a wide variety of experts at the NoCo Hemp Expo 2016 at The Ranch Events Complex in Loveland, CO April 1-2.