Local artists exhibit patriotism and progress through sustainable hemp paper donated by Loveland's own Tree Free Hemp company.
By: Thomas Ivory, Jr.
The long bast fibers of the hemp stalk have an epic reputation for strength, durability, and quality. This is true for cloth, rope, and paper, among other things.
With the incorporation of Industrial Hemp into the art community, artists in NYC and Loveland, CO have gained another form of expression and a carbon-friendly mediu
m to illustrate the limitless potential and possibility for hemp in the US.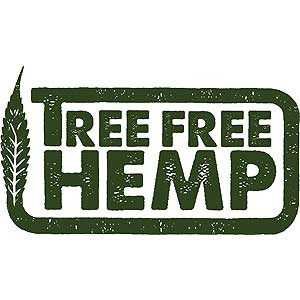 Morris Beegle of TreeFreeHemp Paper Company specializes in 100% sustainable, hemp-blended, post-consumer recycled paper products.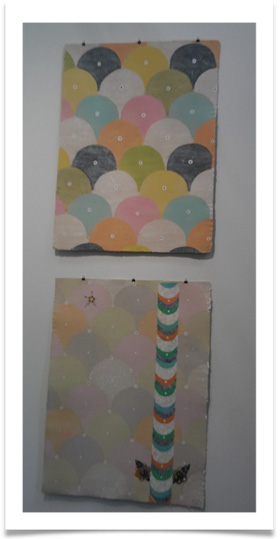 "The really good sturdy paper," said Beegle, "that's where the fiber comes in. You can blend the hemp fibers with other natural fibers like wood pulp or post-consumer material. Hemp is is a really good binding agent that will make the paper quiet strong."
From March 3-6, the NYC paper exhibit Art on Paper displayed hemp-artwork by local artist Glenn Goldberg. Held in Manhattan's Lower East Side, the exhibit was produced in conjunction with Hemp NY City, a multi-day series on the contemporary hemp movement in New York and the nation.
Goldberg received specialty handmade quality hemp paper donated by Tree Free Hemp.
"What I donated to Hemp NY City was 250 8½x11 sheets of 110 pound cover-stock hemp paper," said Beegle. "It's 25% hemp, 75% post-consumer recycled. That's all the paper that we're doing. That's the only commercial grade hemp paper on the planet right now."
Goldberg also received paper made from fiber of several #firstlegalharvest crops including "Ryan Loflin's 2014 crop, Mike Lewis' Kentucky 2014 crop, and some from Robin Alberti in Vermont," said Beegle.
"I sent those out to Green Field Paper Company in San Diego who made a bunch of those deckle 13×20 sheets. That paper was 65% hemp and 35% recycled cotton. Glenn did some little 4×9 individual art pieces with it."
A unique artisan product does have its flaws.
"The commercial grade paper we use is pretty good for several types of art," said Beegle, "but the paper is not a bright white, since it's not bleached; there's no chlorine."
Beegle's hemp paper is off-white given its naturally processing, and has a bit more texture than your standard office paper.
"Some of the colors, if you use watercolor-paint, don't pop as much as they would on a nice white piece of paper. I do, however, think the absorption (of the paint) is great."
Back in Colorado, local artists are also getting a chance to work with this timeless medium.
"Loveland is an art hub, if you didn't know," said Beegle. "There are all kinds of sculptors and painters around. It's a pretty artsy little town."
"I donated 15 sheets of 26×20 to the ArtSpace in Loveland for 15 artists to create pieces from our hemp paper."
This month at 2nd Fridays in Loveland, the community art walk will display all the amazing hemp paper art provided by Tree Free Hemp
The pieces will also be displayed at NoCo3 in the ArtZone area!
"We have a demonstration space with easels set up and there will be some artists painting," said Beegle.
"People who want to paint will be able to paint on hemp paper, and we'll also have a kid's zone like last year where kids can sit and color on hemp paper. It's meant to be interactive so people can participate in the expo, paint, create, and walk away with hemp in their hands."